An Open Letter to My Sisters Who Are Slut-Shamed
If I had two dollars for all the times in my life that I've been called different variations of a whore, then trust and believe I'd have more money to fund my indie projects. Because you can't make a living from name calling unless you're a high-paying standup comedian, I'll just stick to what I know—writing.
Season two of Insecure is back on HBO and I'm already entangled in the Issa (Issa Rae) and Lawrence (Jay Ellis) drama. A few weeks ago, the network dropped the official trailer with the lead character Issa mentioning a common saying for women who are newly single and on the prowl. She says, "I always wanted to have a ho phase." Issa turns to her best friend Molly (Yvonne Orji) and asks, "Can you teach me how to ho?" Molly turns in disbelief responding, "That's rude." She accepts the task at hand and the two besties laugh it off.
A moment so raw and so very real.
Art imitates life. Countless women are ready to do the "wild thang" after a breakup and quick to ask their single friends for advice on how to navigate the dating scene. Why should the boys have all the fun? There's just one issue. When women are associated with one too many partners, society is quick to tattoo her with ugly descriptors.
Tramp. Ho. Whore. Slut. Thot. B*tch.  Did I miss one?
Much of my adult life, I have defended my sexuality to my boyfriend, my gynecologist, and to a number of social circles. You probably have too. Our sexuality and feminism are always on trial. Today I bring vindication.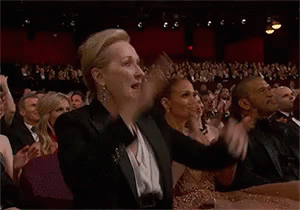 A few months ago I had a casual conversation with a young lady about life, career, and love, you know the usual. Suddenly the discussion turned rather deep when we hit the topic of sex. This individual, who shall remain nameless, disclosed to me that she was recently diagnosed with HPV. She's in her mid-twenties and a newlywed. Because she skipped a few annual checkups, it was hard to track where she contracted the virus. My reaction to her story was rather indifferent because a high rate of women are diagnosed with HPV annually. Seventy-nine million people are living with the virus, to be exact. After she revealed her secret to me, my facial expression remained neutral because I could tell she was embarrassed, yet comfortable enough to share such a personal matter. I didn't want to say or do anything to misuse her trust.
It's what she said next that really made me raise an eyebrow. She said in the most innocent and shameful voice, "I got it because I'm a whore."
This is how I reacted to stinging of the words that came out of her mouth.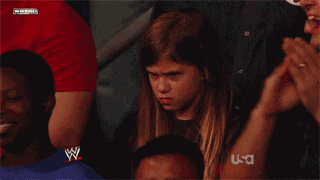 It's bad enough when women diminish and degrade one another, but you're entering dangerous territory when the shaming is self-inflicted.
I responded, "No ma'am, you have HPV not because you're a 'whore'. You have HPV because someone gave it to you." Her demeanor quickly changed to a more calm and thoughtful one. I gave her a big hug, although I knew an embrace couldn't solve years of emotional damage. My heart was truly broken for her. There is no way that she arrived at this conclusion of 'being a whore' without the assistance of an external factor; a slut-shaming man or a woman who probably devalues her own self-worth are likely to blame.
Grown women are subjected to mean and crass remarks about what's perceived as "promiscuous behavior."
Just look at social media. A celebrity or influencer posting a sexually suggestive image or video turns into a sea of rude slut-shaming remarks in the comments section. Even everyday women who are sexually liberated are subjected to vile language in the open window of the internet. I wish I could say it was the boys. Women are just as guilty. I know I've had my share of run-ins with other girls who took an issue with my sexuality.
I remember in undergrad a classmate of mine referred to me as a whore in an email. Not just any email. This particular message included 20 other people attached including an advisor. Never in my life had I been so humiliated. Her words weren't the cause of the emotional sting, it's the fact that no one attached to the email stood up to defend me. From that moment, I felt compelled to explain my relationships. When I was spotted with different guys on campus or at a party, I immediately went on a campaign to clear my name before it could be smeared. And even when I did have sex with guys that weren't my boyfriend, I made them take an oath not to tell a soul. Some kept their word. As for the others, they contributed to the slow death of my reputation.
Defending yourself is tiring especially when you've done nothing wrong. Why is it such a crime to be a woman that just so happens to like sex?
A few months after I graduated I was on YouTube watching old school videos when I came across a tune that changed the entire landscape of my shame.
Hip hop legends Salt N Pepa dropped the perfect anti-slut shaming anthem in 1993 that holds true today. The song is titled, "None of Your Business" giving a raw and edgy response to the nosy folks who make it a mission to reduce women for their sexual desires.
"What's the matter with your life? Why you gotta mess with mine? Don't keep sweatin' what I do. 'Cause I'm gonna be just fine. Check it out. If I want to take a guy home with me tonight, it's none of your business."
Don't apologize for your bedroom behavior. More than anything, never rid yourself from societal labels and banter about your sexual appetite. Feminism isn't about bra burning or holding a picket sign for hours chanting the injustices by our oppressors. You become a feminist when you stand up the essence of womanhood.
 Feminism and sexuality aren't mutually exclusive.
Women are more than pleasure. Take pride in all the attributes that make you a woman. If anyone has a problem with how you get down, remind them, that it's truly, none of their business. True shame comes when you aren't comfortable living the life that was given to you. When they push you, push harder.
Never grow comfortable with being ostracized. Bite back.
Protect both your mind and your body. Your sexuality is yours and yours only. As long as you're practicing safe sex, the rest is just noise.Do it how you want, when you want, with who you want.